Is it absurd to compare one of the most notorious leaders whose disruptive ideas changed so many people's day-to-day lives to an imaginative revolutionary who developed a cult following by manipulating minds with propaganda? Hold on, let's reread that sentence. Who is who?
These two people may seem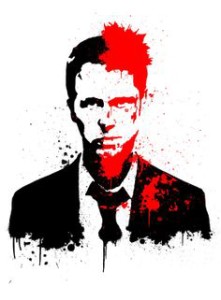 very different at first glance: Jobs was the innovative founder of a brand name company with one of the most devoted consumer followings in history, and Tyler is a fictional anarchic role that pushed for the destruction of consumerism. But their maintaining an unreasonable drive towards traditionally unthinkable visions by keeping the "end" in mind is where their principles coincide. This outlook has been widely accepted by many dreamers and entrepreneurs as the key to making the difficult choices leading to success.
Knowing that you're going to be dead soon is the most important tool I've encountered to help me make the big decisions in life.

-Steve Jobs, University of Stanford commencement speech, 2005
It is the second habit of the ever popular 7 Habits of Highly Effective People by author Stephen Covey, and seems to be crucial in keeping our paths in coherence with our dreams; it serves as a benchmark to keep our actions aligned with our values. It is a key habit to develop a relentlessly proactive character, which is useful when facing adversity. From my personal experience of having met so many creative, entrepreneurial thinkers; I know many people tried to convince them that their vision was not achievable.
They use the label "crazy" and invent jargon such as the reality distortion field. It seems society has fabricated invisible barriers to True free will, guarded by stigmatizing naysayers. To repackage Job's own words: once you figure out these barriers don't really exist, that they are only implied by the negativity of envious bystanders, then you will realize life has no limits. There are endless possibilities, and you'll be glad and terrified to discover you are powerful beyond measure.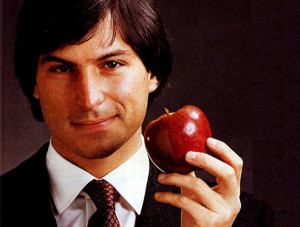 Death is life's most valuable creation, because accepting and expecting its inevitable occurrence can, as strange as it seems, alleviate the fear to boldly leap towards our heart's destiny. To condense the secret to being a successful visionary in a more precise manner:
You need to know, not fear, but know that one day you're going to die.

-Tyler Durden, Fight Club by Chuck Palahniuk, 1996